Latest news and updates are published here.
News 2018 . l . News 2017 . l . News 2016 . l . News 2015 . l . News 2014 . l . News 2013

February 25
New health result!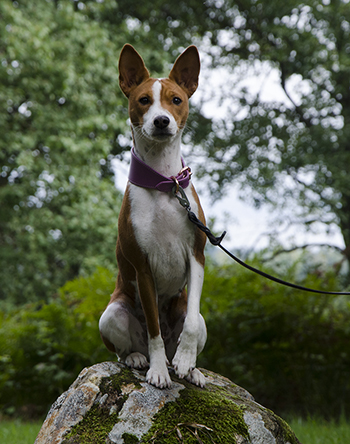 KBH JW-17 Shahrans Dressed For Success "Tilly" (Ch Shahrans Fizzy Bubble x Ch Shahrans Starlet) is eye examined with the result: All clear!

February 21
The puppies have moved to their new homes!

January 20
Tammo is Slovenian Champion & Slovenian Winner 2019!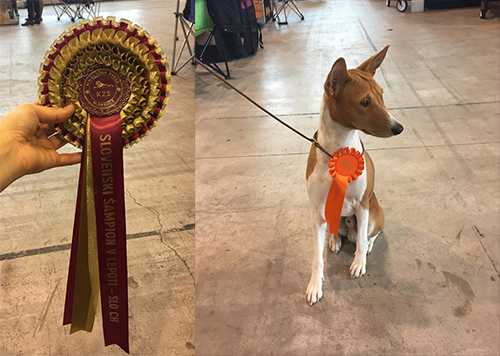 SE CH SLO CH SLO W-19 Shahrans Raspberry Ripple "Tammo"
Tammo took a trip to Slovenia for the weekend to attend the Slovenian Winner show on Saturday and Crufts qualifying international show on Sunday, and the results couldn't have been better! BOB with CC and CACIB both days, making him Slovenian Champion, Slovenian Winner 2019 and Crufts qualified for 2020! He was also shortlisted in the group both days. Big congrats to his owner/handler Alice!

January 19
Pluto's kids successful in Finland!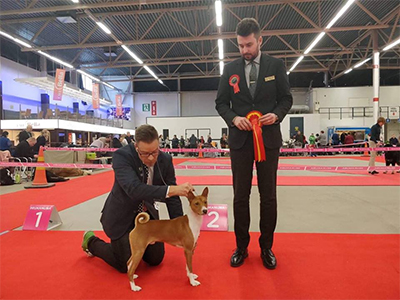 Bubbling Under Bollinger "Nova"
At the international show in Turku, Finland, Bubbling Under Bollinger "Nova" made it all the way to BOB with CC from junior class! Litter sister Bubbling Under Bestseller "Lola" won the junior class and was 4:th best bitch. Our Pluto is a proud father today! Congrats to their owners, and breeder Ari!

January 06



What a great start to the year!

Zolo BEST IN SHOW veteran at SKK MyDog international show!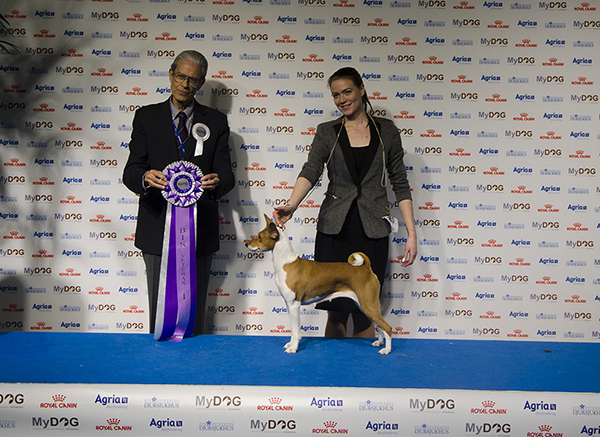 SE CH NO CH DK CH NORD CH C.I.B NORD JW-10 NORD W-10 SE W-11 KBH W-12 NO W-12
KBH W-13 EU W-15 KBH W-17 KBH W-18 KBH VW-18 NO VW-18 SE W-18 SE VW-18
MBIS MBISS ClubBIS Kimwitu's Zolotaya "Zolo" - with judge Luis Texeira Pinto (PT)
Zolo did a double at SKK MyDog nordic and international shows by going BOB veteran and BOB both days! She also gained her 8:th Nordic CC, a qualification to Crufts 2020 and finished the weekend by going BEST IN SHOW veteran! She was also shortlisted in all other finals, both days. Zolo's grandson Kaos was only shown on Sunday, first time after turning two years old a few weeks ago, and was best male with Crufts qualification 2020, CC and CACIB, making him Swedish and Finnish Champion! Zolo's granddaughter Nessie won the junior class and was BOS junior both days and 4:th best bitch with R-CC with a qualification to Crufts 2020! Trico was 2:nd in junior class with CQ on Sunday.
| | | |
| --- | --- | --- |
| | New Swedish and Finnish Champion! | |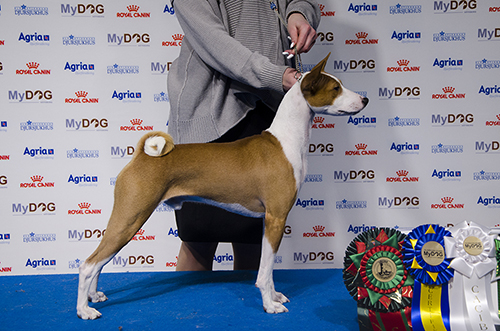 SE CH FI CH Shahrans Fancy Pants "Kaos"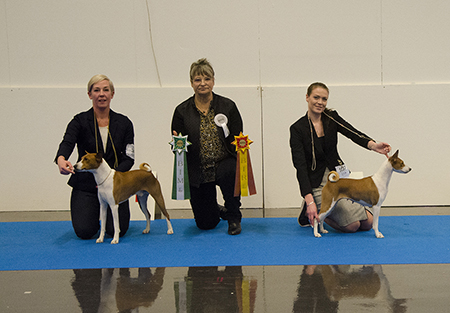 Saturday: BOS - Ch Barkless Xtreme Dimension & BOB - Ch Kimwitu's Zolotaya "Zolo" - with judge Sylvie Desserne (FR)

Sunday: BOS - Ch Shahrans Fancy Pants "Kaos" & BOB - Ch Kimwitu's Zolotaya "Zolo" - with judge Luis Texeira Pinto (PT)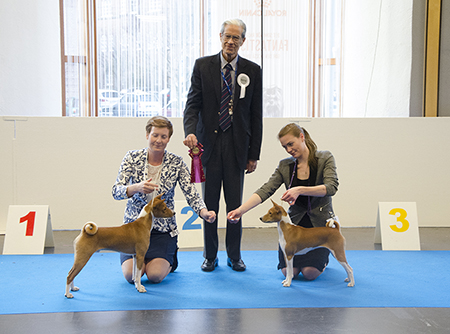 Sunday: BOB junior - Hi-Lite Fame And Fortune & BOS junior - Shahrans Superfruity - with judge Luis Texeira Pinto (PT)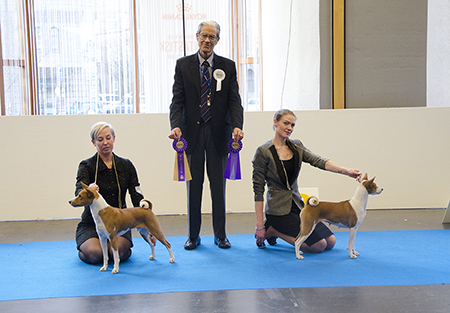 Sunday: BOS veteran - Ch Kenjaali Heeere's Johnny & BOB veteran - Ch Kimwitu's Zolotaya - with judge Luis Texeira Pinto (PT)