Swedish Champion
Danish Champion
Norwegian Champion
Norwegian Winner 2019

Trico is our newest co-owned addition and lives with Anders and Kerstin in Spånga with his great grandmother Tamina. Thank you Anders and Kerstin for wanting to include us in your plans, making this exciting co-operation possible, and Lise for trusting us with yet another beautiful boy!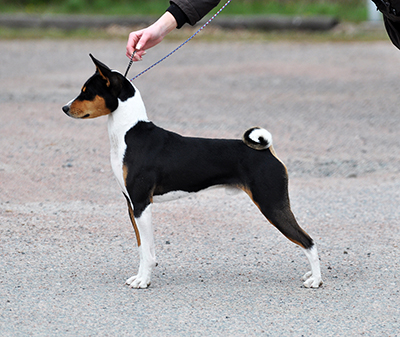 Born: December 18, 2017
Breeder: Lise Durlot, France, kennel Of Swala Pala
Owners: Anders Gryhed & Therese Kindberg, kennel Shahrans
Trico's grandmother is one of our "Rollercoasters"; LUX CH LUX JCH PBIS Shahrans Apocalypse "Flashy", who is a daughter of our imports SE CH NO CH DK CH NORD CH C.I.B. KBH W-11 SE W-11 NO W-11 SBOS Kimwitu's Valentino "Conny" and SE CH NO CH DK CH FI CH NORD CH C.I.B SE W-13 SE W-14 KBH W-14 SE W-15 ClubBIS Behukai Egyptian Treasure "Tamina". Trico's father is a litter brother of our SE CH DK CH KBH W-18 KBH W-19 Lord Sinclair Of Swala Pala "Stitch" and his pedigree is full of top-winning dogs from American lines, including several personal favourites. We hope that Trico will have a lot to contribute with to our breeding in the future!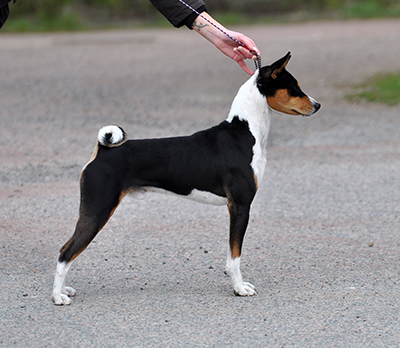 Trico is shown with lovely results during his first years. He is Swedish, Danish and Norwegian Champion and was Norwegian Winner 2019!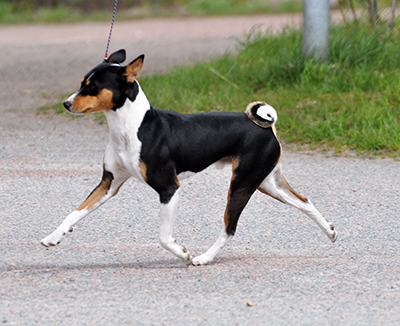 Trico is health tested with excellent results; eye checked with PPM iris-iris, otherwise clear, and DNA tested CLEAR from Fanconi Syndrome and PRA BJ1. Trico is the father of one at kennel Kimwitu's in Denmark.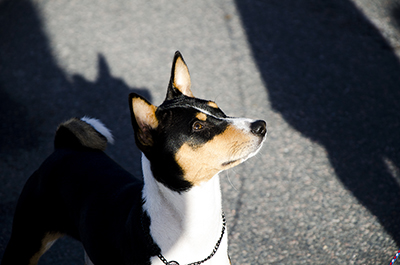 Show results:
2 x BOS
3 x CC from Sweden
1 x CC from Denmark
1 x CC from Norway
1 x CACIB
1 x R-CACIB
1 x Nordic CC
6 x R-CC
1 x BOS junior
Many CQs & placements in 'best male'
Swedish Champion
Danish Champion
Norwegian Champion
Norwegian Winner 2019
Qualified for Crufts 2020
Best Tricolour In Show - Swedish Basenji Specialty 2021
Open class winner & 4:th Best Male - Swedish Basenji Specialty 2021
Selected to compete for 'best movement' - Swedish Basenji Specialty 2019
2 x BOB puppy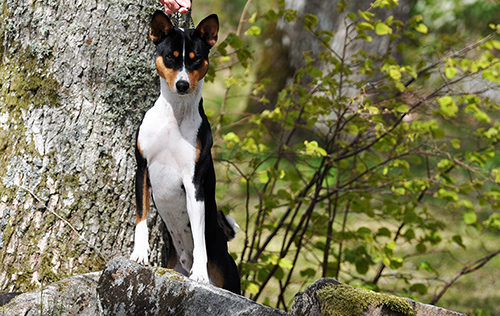 Health test results:
Eyes: PPM, otherwise clear (2020)
Fanconi Syndrome: DNA tested CLEAR/NORMAL
PRA BJ1: DNA tested NORMAL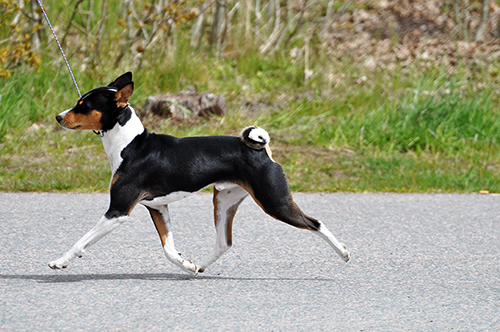 Offspring:
Kimwitu's Blue Moon - exp England
Kimwitu's Rita
Kimwitu's Frozen Custard
Kimwitu's Fried Ice Cream
Kimwitu's Ice Cream Cake
Shahrans My Tail Is My Trademark
Shahrans With Sharp Little Fangs
Shahrans Known As The Night Fury - exp Denmark
Shahrans Hypnotised By My Angel Eyes
Shahrans I've Got Secret Wings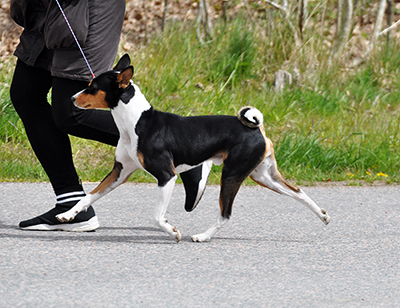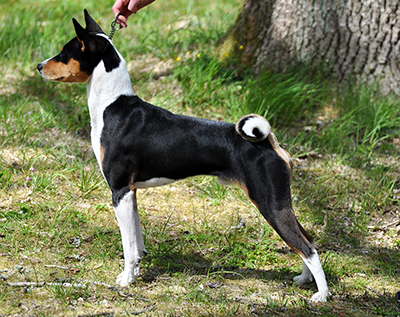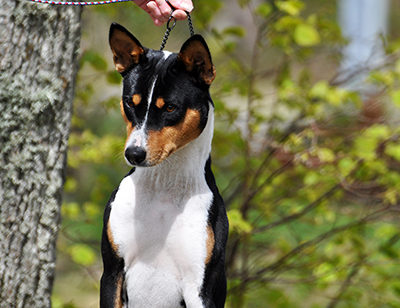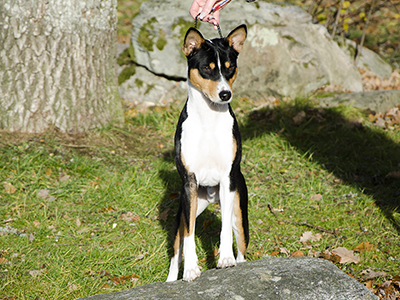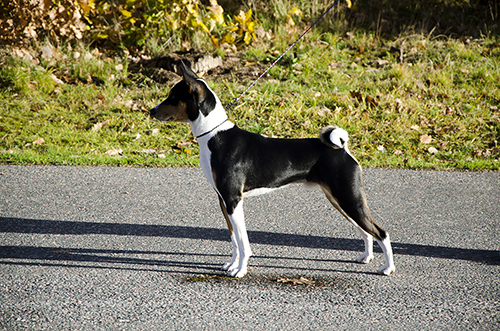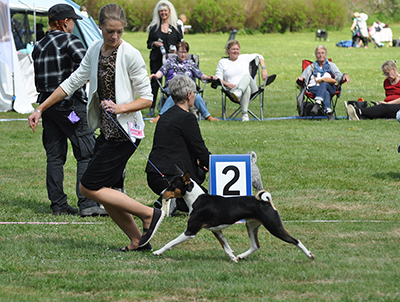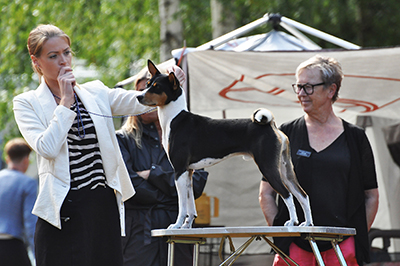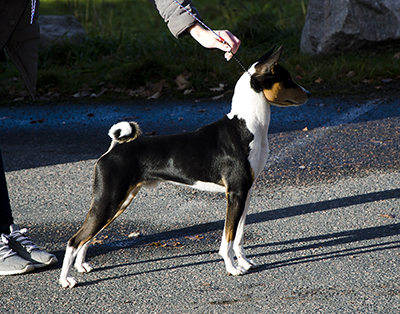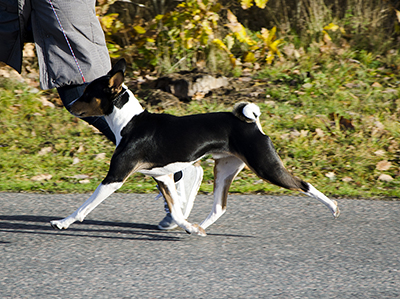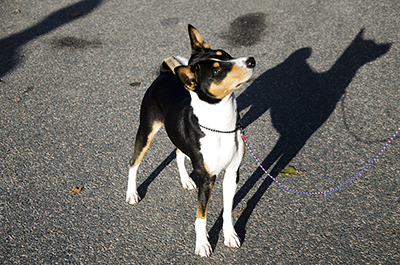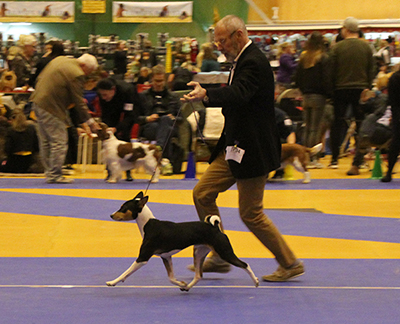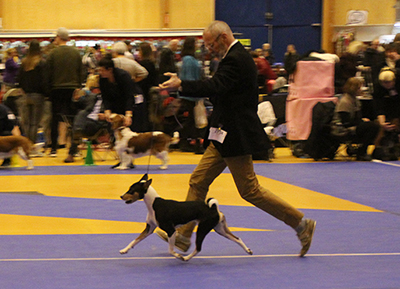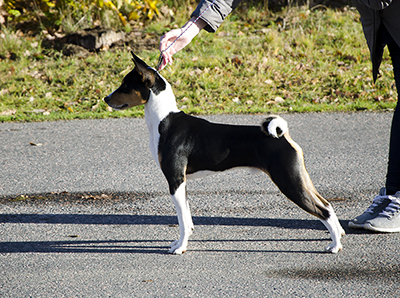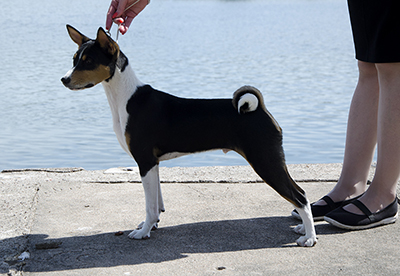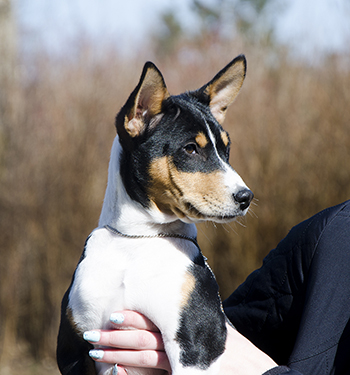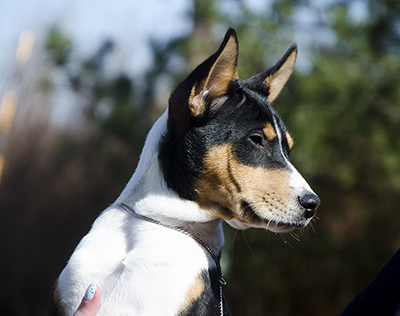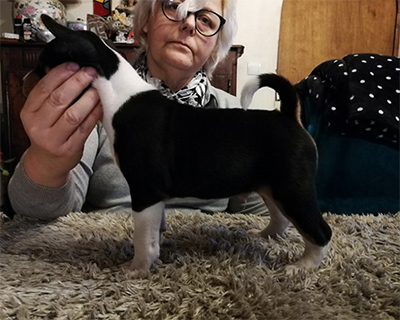 Ch Latin Boy Of Swala Pala
Ch Double Line Man Des Terres Oceanes
Ch Meisterhaus Tail Of Intrigue
Ch Skardu's Dexter Iberian Lady
Ch Shahrans Apocalypse
Ch Kimwitu's Valentino
Ch Behukai Egyptian Treasure
Ch Jamaica Of Swala Pala
Ch Jakada Meisterhaus Silver Legacy

Ch Meisterhaus Puzzle Piece

Ch Jakada-Meisterhaus A Kind Of Magic
Hermes Of Swala Pala
Ch Kimwitu's Abrau Djurso
Dolce Vita Of Swala Pala