Swedish Champion
Finnish Champion
Danish Champion
Nordic Champion
Basenji Of The Year 2019 - Sweden


Kaos lives with Liselotte and Marcus in Malmö, Sweden, together with the basenji friend Fenris. He's a lovely boy with a very sweet personality.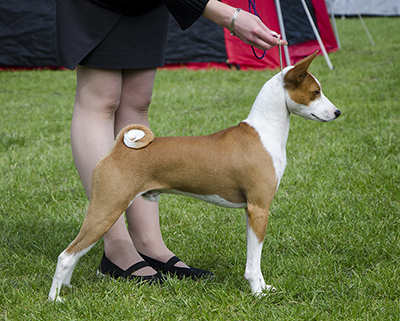 Born: December 3, 2016
Breeders: Maria Kindberg & Therese Kindberg, kennel Shahrans
Owners: Liselotte Larsson & Marcus Fagerström
Kaos has had a great start in the show rings during his first years, shown by kennel Bubbling Under and Hi-Lite in Finland in puppy- and junior class, with several group- and BIS placements on his first puppy shows and BOS puppy at the Finnish Basenji specialty! At 9 months and 1 week old old he won his first Finnish CC and he gained his first Swedish CC at the first try with another one in his second show weekend in Sweden. He gained his crowning CC to finish the Swedish and Finnish Champion titles at the first possible try, a couple of weeks after turning 2 years old, a group placement at an international show a couple of months later, and his Danish and Nordic Champion titles a few weeks after that. Before signing him over to Liselotte and Marcus, we wanted to have a show season in Champion class for him and it turned out well with Kaos topping the list for Basenji Of The Year 2019 in Sweden!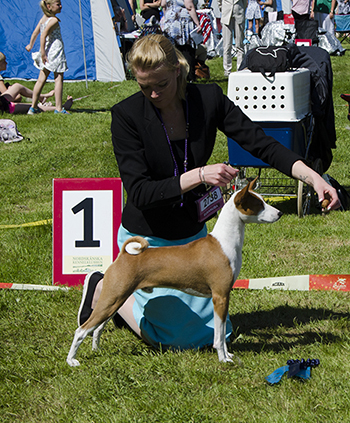 Show results:
1 x BOB
5 x BOS
3 x CC from Sweden
1 x CC from Finland
1 x CC from Denmark
2 x R-CC
3 x CACIB
1 x R-CACIB
1 x R-JCC
1 x Nordic R-CC
1 x BOS junior
Many CQs & placements in 'best male'
BIG-2 - SKK Malmö int. 2019
Swedish Champion
Finnish Champion
Danish Champion
Nordic Champion
Qualified for Crufts 2020
4:th best male - Swedish Basenji Specialty 2019
Selected to compete for (and finalist in) 'best movement' - Swedish Basenji Specialty 2019
#1 Basenji Of The Year 2019 - Sweden
5 x BOB puppy
2 x BOS puppy
BEST IN SHOW 2 puppy - Finland unoff. 2017
BOS puppy - Finnish Basenji nat. Specialty 2017
BIG-1 puppy - Kotka unoff. 2017
BIG-2 puppy - Kotka unoff. 2017
#3 Basenji Puppy Of The Year 2017 - Finland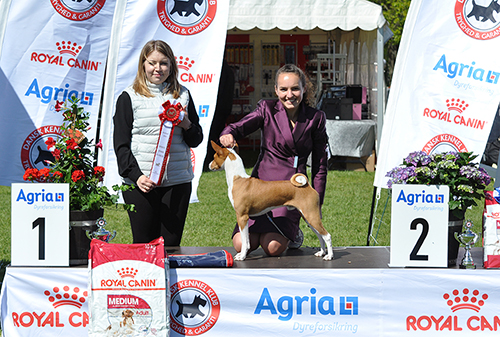 Health test results:
Fanconi Syndrome: DNA tested CLEAR/NORMAL
PRA BJ1: DNA tested carrier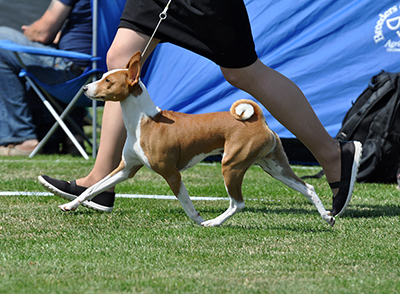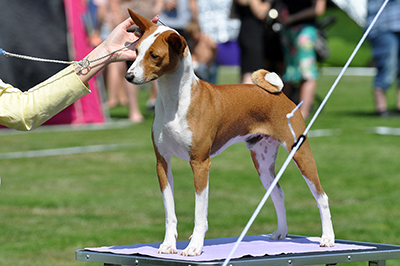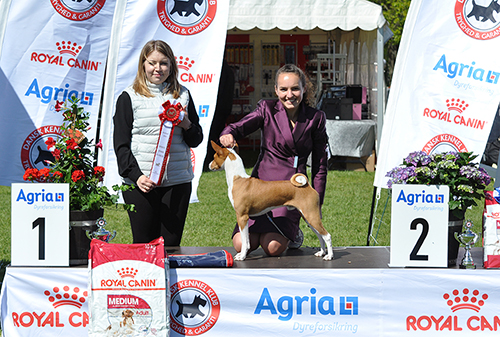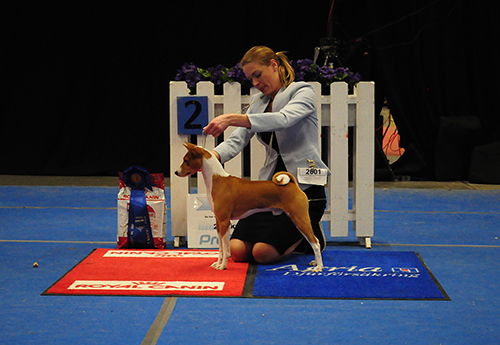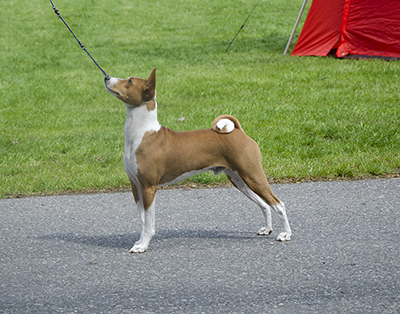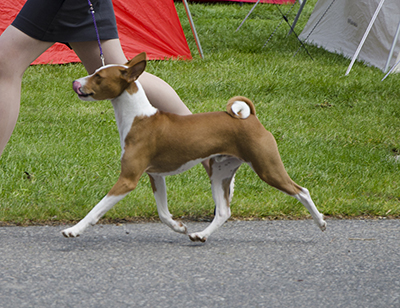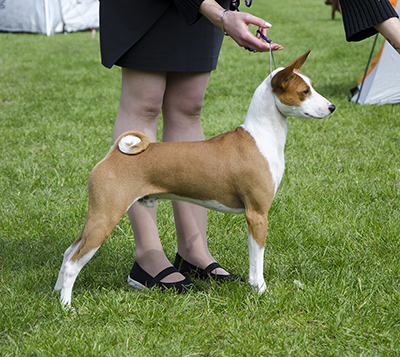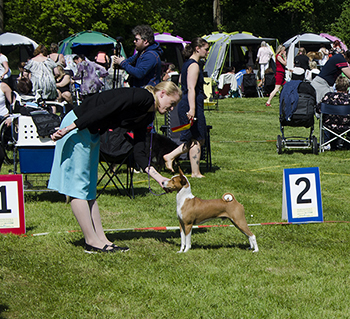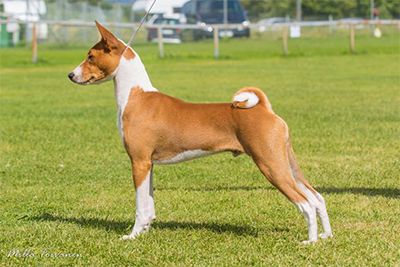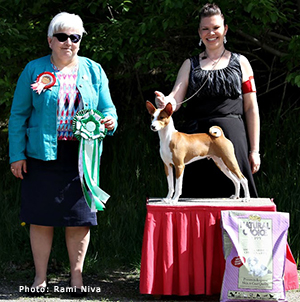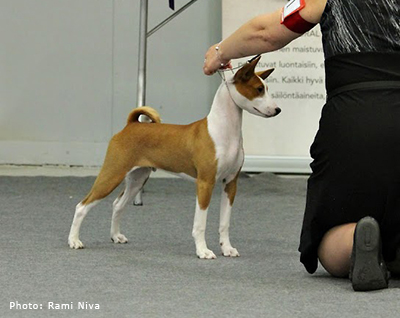 6 months old - going BOS puppy at the Finnish Basenji specialty show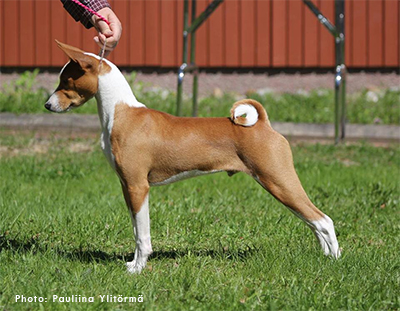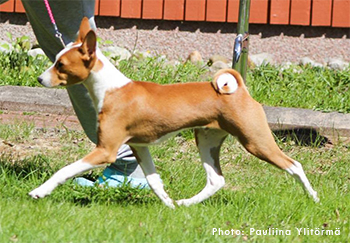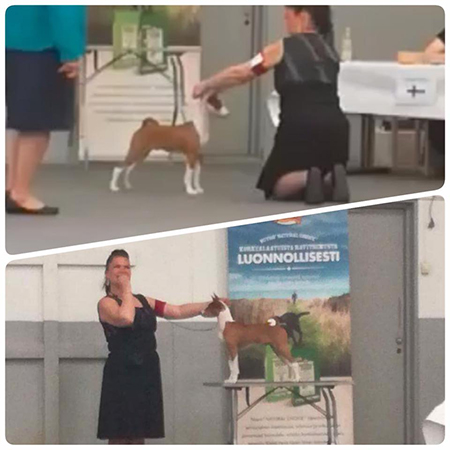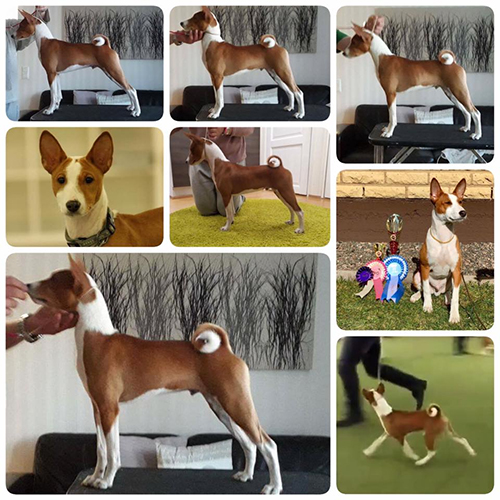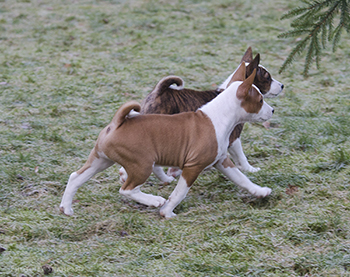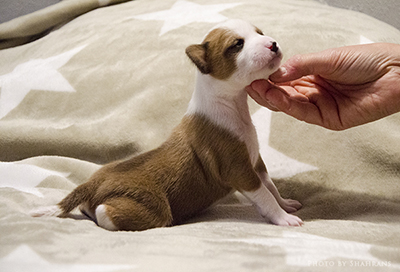 Ch Shahrans Fizzy Bubble
Ch Dipop Red Dancer
Ch Meisterhaus Tail Of Intrigue
Wazin Red Bonnie
Ch Kimwitu's Zolotaya
Ch Wakili Signet Gianni Versace
Ch Jasiri-Sukari Pup Music
Ch Shahrans Starlet
Ch Guerlain To Kimwitu Of Swala Pala

Ch Double Line Man Des Terres Oceanes

Ch Jasiri-Sukari Pup Music
LCCh Shahrans Rafhaela In Pj's
Ch Azania's Sundancer In Kabalo
Ch Shahrans Aritza