Nordic Winner 2019
Nordic Junior Winner 2019
CC-winner

Isak lives with Lotta and family at kennel Djurskullen in Vrigstad, Sweden. We hope to see a lot of this happy boy in the future!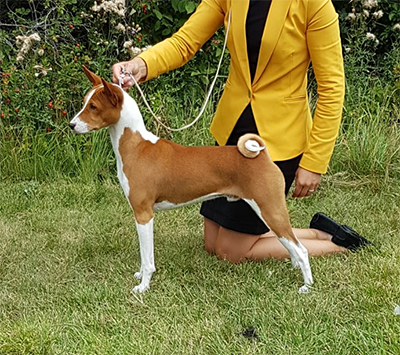 Born: November 18, 2018
Breeders: Maria Kindberg & Therese Kindberg, kennel Shahrans
Owner: Lotta Fritz
Isak started his show career with success going BEST IN SHOW puppy at his first two shows! At 12 months of age he was BOB at the Nordic Winner show from an entry of 40 basenjis! We are very excited to see what the future holds for this charming little guy...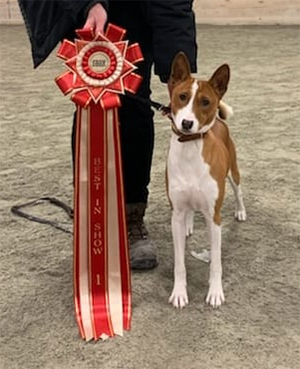 Show results:
1 x BOB
1 x CC
1 x Nordic CC
2 x R-CC
1 x BOB junior
1 x BOS junior
Several CQs & placements in 'best male'
Nordic Winner 2019
Nordic Junior Winner 2019
Qualified for Crufts 2020 (x2)
2 x BOB puppy
2 x BOS puppy
BEST IN SHOW puppy - Eksjö unoff. 2019
BEST IN SHOW puppy - Moheda unoff. 2019
BIG-1 puppy - Moheda unoff. 2019
2:nd best male puppy - Swedish Basenji Specialty 2019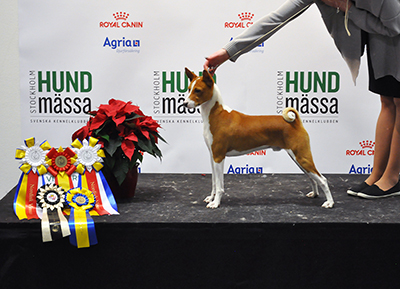 Health test results:
Eyes: CLEAR (2020)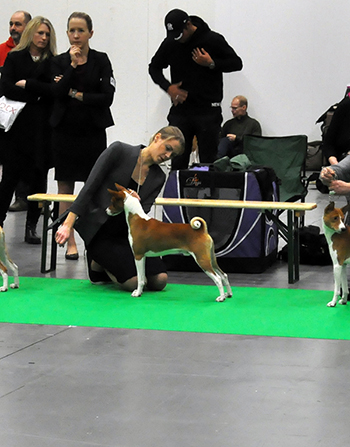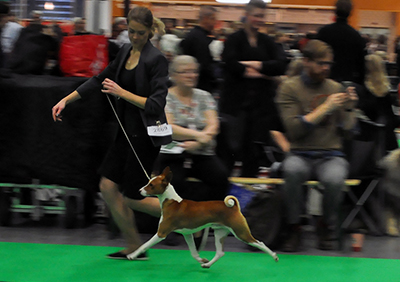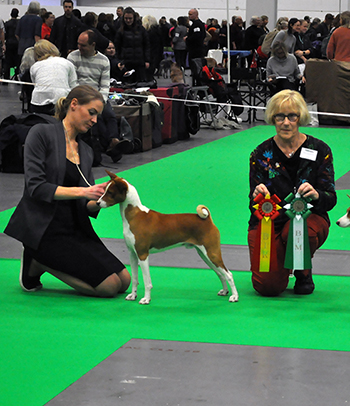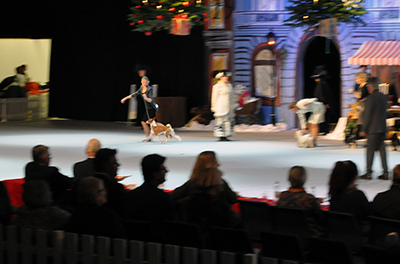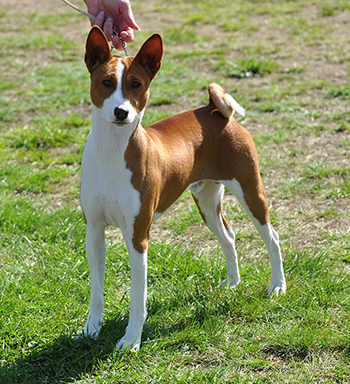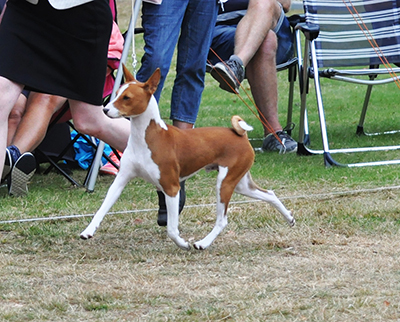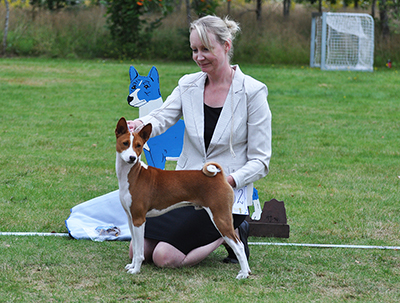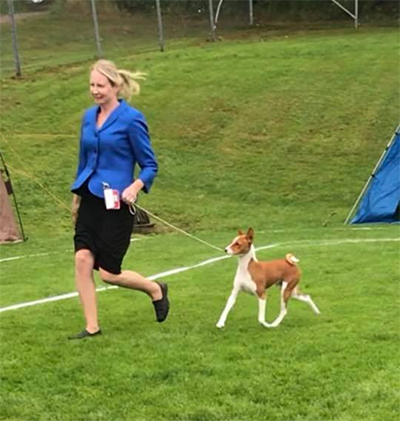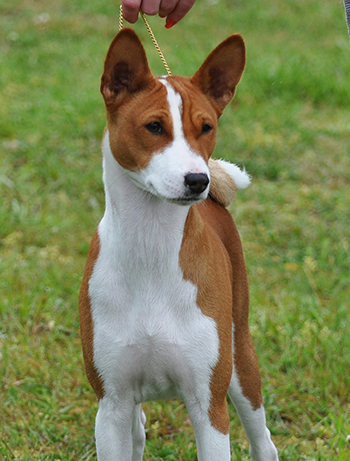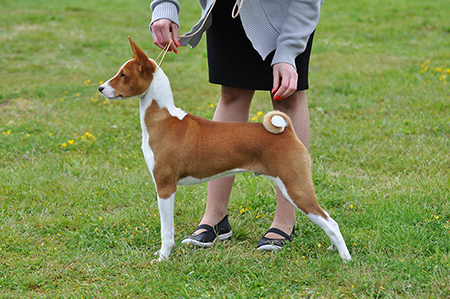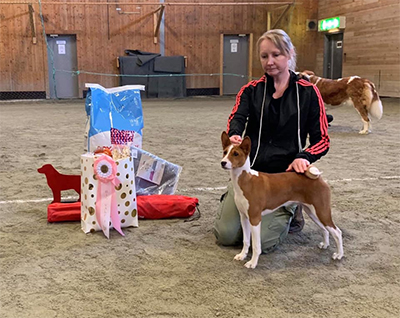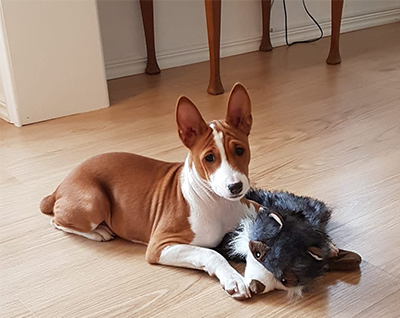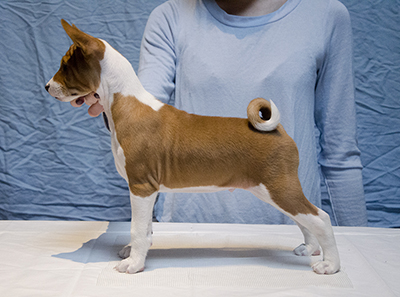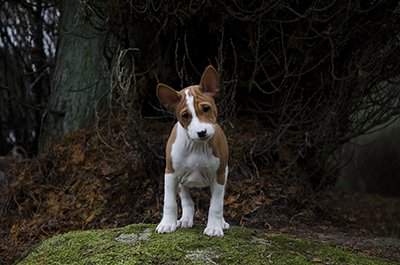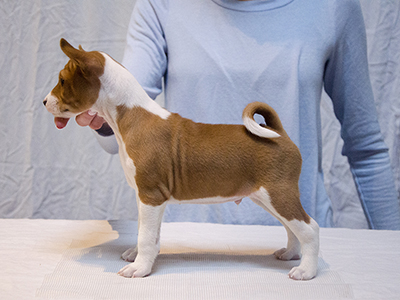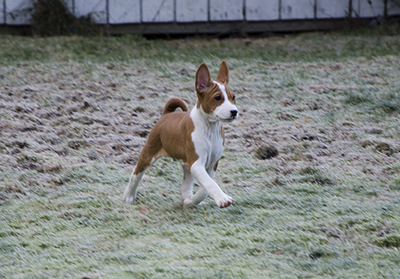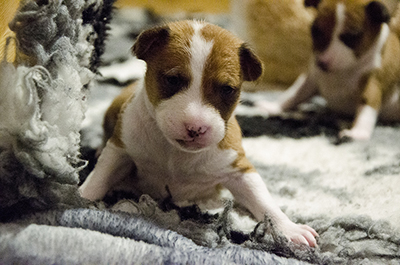 Ch Celebrity Stile Dominant Star
Ch Farlanders Against All Storms
Ch Bulldobas Cream And Sugar
Ch Faraoland Viking Idun
Ch Naslediye Etera Redzhina Pride
Ch Tim Spirit Time Keeper
Ch Every Single Day Afrikata
Ch Shahrans Tutti Frutti
Ch Dipop Red Dancer

Ch Meisterhaus Tail Of Intrigue

Wazin Red Bonnie
Ch Kimwitu's Zolotaya
Ch Wakili Signet Gianni Versace
Ch Jasiri-Sukari Pup Music