Swedish Champion
Unoff. Swedish Lure Coursing Champion


Hanna lived in Värnamo with Marcus. She was a very happy and yodelling girl that we have met many times since she left home as a small puppy.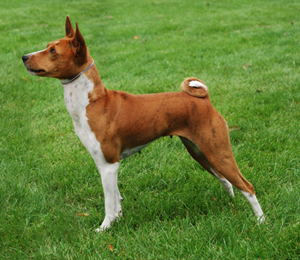 December 18, 2005 ~ June 21, 2017
Breeder: Maria Kindberg, kennel Shahrans
Owner: Marcus Olofsson
She is shown with nice results being Swedish Champion and has BOB as both an adult and veteran. She is also unoff. Swedish Lure Coursing Champion and has BOB on the field too. Hanna is the mother of our "Heart-litter" born in November 2011, a litter at kennel Karimba born in December 2007 and an unplanned litter at her owner's place born in December 2015.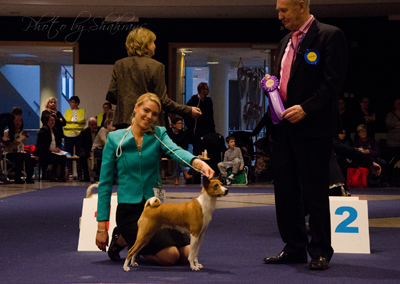 Hanna going BOB veteran at SKK MyDog int. 2014
Show results:
1 x BOB
3 x CC
1 x R-CACIB
1 x BOB veteran
Many CQs & placements in 'best bitch'
Swedish Champion
2 x BOS puppy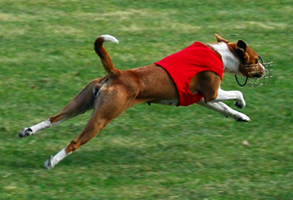 Lure Coursing results:
1 x BOB
5 x unoff. CC
Top-5 placements
Lure Coursing license
Unoff. Swedish Lure Coursing Champion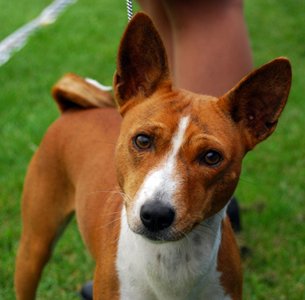 Health tests:
Eyes: CLEAR (2011)
Fanconi Syndrome: DNA tested CLEAR/NORMAL
Offspring:
SE CH NO CH DK CH NORD CH C.I.B SE LCCH Karimba's Molly Moon
Shahrans Heaven Help My Heart
Shahrans Hungry Heart
LT CH LT JCH PBIS Shahrans Heart Of The Ocean - exp Lithuania
JunCC-winner Shahrans Heartbreaker - exp Netherlands
SE JW-16 CC-winner Red-Hood
Need-For-Speed
Ch Azania's Sundancer In Kabalo
Ch Kwanza's Tiger Shark
Ch Sternhimmels Jobber Jochim
Ch Zindika's Danzanita
Azania's Isetta
Ch Azania's Ilario
Ch Azania's Isadora
Ch Shahrans Aritza
Ch Faraoland Esenjo Rafhael

Ch Akuaba The Cat's Pajamas

Ch Nectar Suprem Out Of Africa
LCCh Yulara Gwai-Billa
Ch Bulldobas Whipper-Snapper
Ch Maya-Mayi