Welcome to the website of Shahrans Basenjis!
In the real world, we are located on the Swedish west coast, in Lindome (south of Gothenburg).
This is the website about us, our dogs, puppy plans, our bred dogs, the latest news and much more.
We hope you enjoy your visit on our website and feel free to contact us for more information.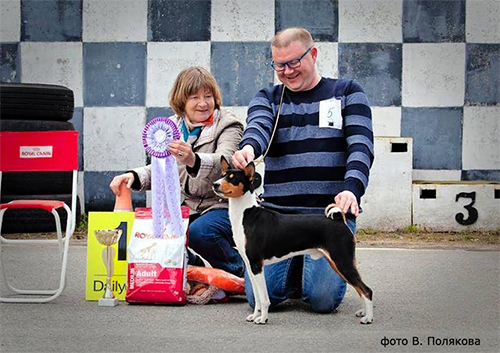 BEST IN SHOW at the Basenji Specialty show in
St. Petersburg, Russia, for the second year in a row!
RU CH BLR CH EST CH C.I.B BLR GR CH RU GR CH RU CCH RKF CH BLR JCH
RU JCH EST JCH BLR W-16 BLW JW-13 MBISS Shahrans El Bandito "William"